Services from Advanced Physical Medicine of Yorkville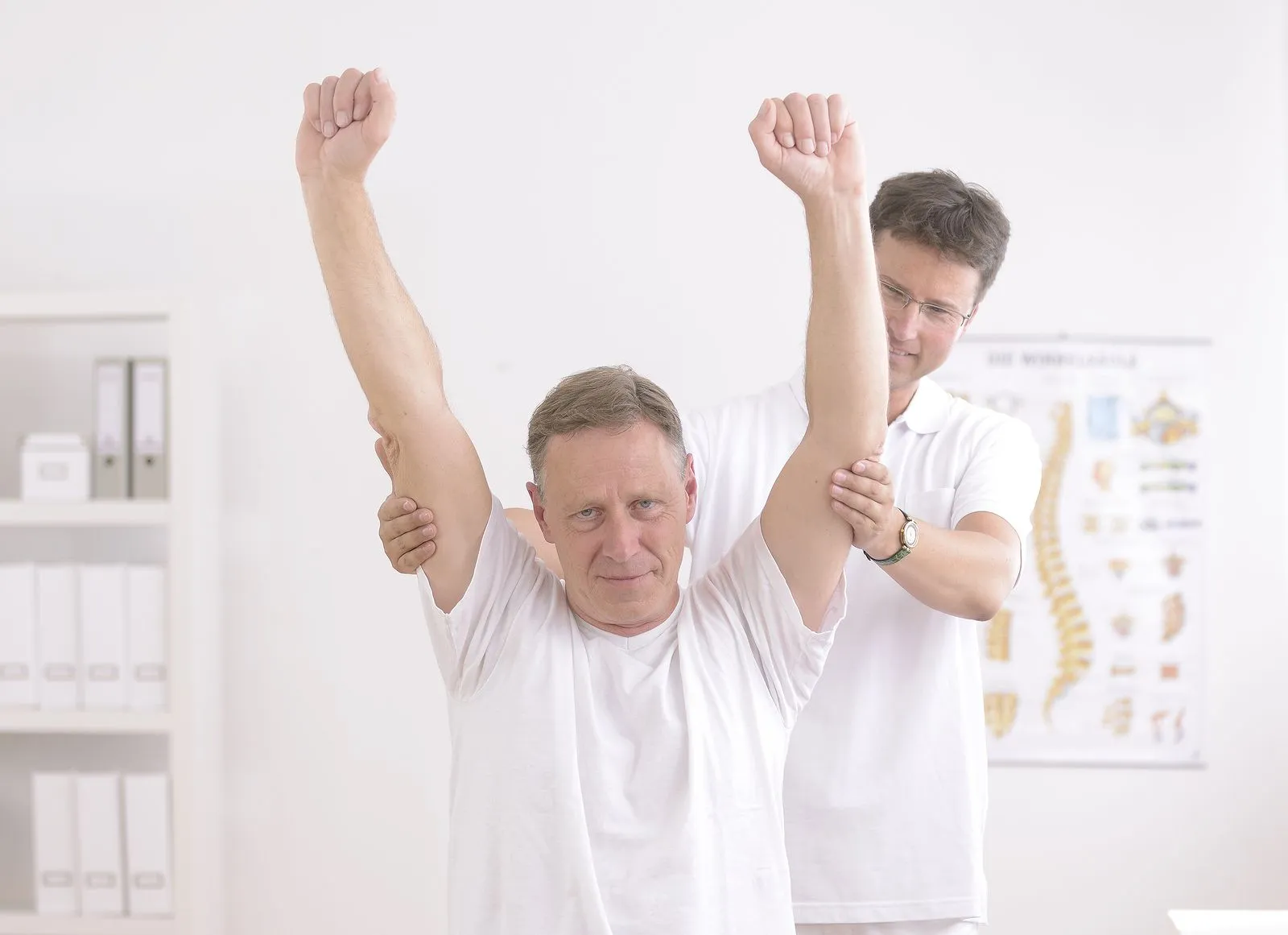 If you are searching for a chiropractor in Yorkville, Advanced Physical Medicine of Yorkville offers the services of chiropractic doctors, as well as medical physicians, physical therapists, and rehab experts at our comprehensive care center. Using a holistic approach we help you to overcome physical pain and injuries quickly with all-natural and effective techniques. Discover how you can benefit from advanced medicine by our chiropractic providers.
Chiropractic Care
The primary goal of chiropractic care is to realign your musculoskeletal system for improved functioning. Our chiropractic doctors Brian Berkey, DC and Joseph Minardi, DC offer extensive experience and professional specializations that can help you achieve optimal health and wellness. Through chiropractic adjustments we are able to treat conditions along your spine, soft tissue, nerves, and joints. We also provide non-invasive spinal decompression to relieve pain associated with the vertebrae, which can lead to a host of conditions including whiplash, sciatica, and shoulder pain.
Treatments for Injuries and Illnesses
Our resident internist and medical director Farah Malik, MD utilizes advanced diagnostics to determine what treatments are best suited for your injury or illness. We use digital imaging including Digital Motion X-Ray, as well as electromyography (EMG) to help identify the source of your discomfort or inflammation. Based on our medical analysis we create a personalized treatment plan that includes a variety of treatment options. We offer chiropractic adjustments, massage therapy, therapeutic massage, and corrective exercises to help you treat injuries and health conditions, such as fibromyalgia, chronic fatigue, or depression.
Physical Therapy and Rehabilitation
Advanced Physical Medicine of Yorkville provides professional physical therapy and rehab via our physical therapist Jessica Jaquez and rehabilitation specialist Joe Pignato. Whether you are suffering from a sports injury, auto injury, work-related injury, or personal injury our team can assist you. Using techniques including massage therapy, corrective exercise, electrical stimulation, ultrasound, and neuromuscular re-education you can regain control over your functionality. By working with a physical therapist and rehabilitation specialist you can also improve your strength and mobility. If you want to optimize your abilities, such as with playing sports, our therapists will devise a program to boost your physical capabilities through therapeutic training.
Additional Services at Advanced Physical Medicine of Yorkville
Here at Advanced Physical Medicine of Yorkville we also provide the Doctors Weight Loss Solution. This program is designed by nutritionists and doctors to help you safely lose weight for the long term. We also provide E.X.C.E.L. (Experience Excellent Care for Employers and Laborers) for individuals suffering from work-related injuries. We work with individuals based on their occupation, such as carpenters or firefighters, to help injured workers return to work.
Meet Your Chiropractor in Yorkville
We are excited you are considering the Advanced Physical Medicine of Yorkville chiropractors for your chiropractic care. We offer comprehensive services to help improve your wellbeing, while decreasing your pain and increasing your mobility. Contact our office today at (630) 239-7284 to take advantage of our chiropractic services.