Chiropractors in Yorkville Offer Precision Diagnosis Using Digital Motion X-Ray
At Advanced Physical Medicine of Yorkville, we are committed to treating the whole patient, providing state of the art services with a well-rounded team of medical professionals including a medical doctor, a chiropractor, a rehabilitation specialist and technician, a massage therapist, a physical therapist, and an athletic trainer. Part of our commitment to our patients includes offering patients a higher standard of diagnosis and treatment. At our comprehensive clinic, our chiropractors in Yorkville provide patients with accurate diagnosis of several painful and debilitating musculoskeletal conditions using Digital Motion X-Ray.
The Advantages of DMX X-Ray at Advanced Physical Medicine of Yorkville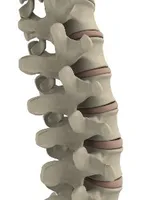 Digital Motion X-Ray, also referred to as DMX X-Ray or DMX, represents one of the latest developments in x-ray technology, allowing medical professionals to x-ray patients in motion at a rate of 30 traditional x-rays per second. DMX, however, delivers far less radiation than a traditional fluoroscopy.
In addition to exposing patients to more radiation, traditional x-ray machines require patients to sit still while an image is taken, in order to avoid blurring the x-ray. Most often, patients at rest experience little pain, enduring the majority of pain or other symptoms while moving. With DMX our medical team at Advance Physical Medicine of Yorkville has the ability to view patients in x-ray while performing the very movements, poses, or positions which cause pain.
With DMX, our medical professionals view the spinal cord in action and observe all of the cervical spine's 22 primary ligaments in motion, gathering demonstrable evidence of an injury. By observing patients' musculoskeletal systems in action with the DMX, our medical professionals are able to accurately pinpoint the exact cause of each patient's symptoms, and better suggest and more effectively provide treatment. Digital Motion X-Ray also often reveals to our medical providers injuries which cannot be observed with traditional x-ray, allowing them to treat injuries which would have otherwise remained overlooked.
Our team of medical professionals uses Digital Motion X-Ray to diagnose both progressive and permanent injuries to ligaments known as ligamentous injuries. These types of injuries include problems like stretches, strains, tears, carpal tunnel, tennis elbow, and more. By pinpointing the location of the cause of the painful symptoms a patient experiences, we can provide effective treatment targeted at the site of the injury. We treat these conditions using a combination of therapies from our extensive list of services including massage therapy, physical therapy, chiropractic adjustment, physical medicine, cryotherapy, moist heat therapy, traction, therapeutic ultrasound, paraffin bath, and nutritional counseling.
With Digital Motion X-Ray at Advanced Physical Medicine of Yorkville, we provide each of our ligamentous injury patients with an accurate diagnosis and a prescription of treatments modified to suit each individual. In addition, patients enjoy finding a direct path to wellness, once again having the ability to enjoy normal activities without the burden of pain.