Sports Injury Treatment FAQ
Our chiropractor can help you heal your sports injuries, including sprains, strains and knee pain. What are the most common sports injuries?
What are the most common sports injuries?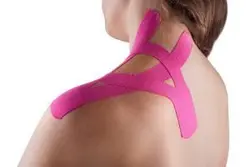 Common sports injuries include runner's knee, tennis elbow, shoulder pain, back and neck pain and sprains and strains. Injuries typically fall into two categories, including acute and chronic. Acute injuries happen suddenly, and the pain, inflammation, bruising and swelling are immediate. Chronic injuries, like tendonitis, occur over time, and the pain typically gets worse with increased activity.
How long will I have to undergo treatment for my knee, arm, leg or back pain?
Treatment length will vary depending on the severity of your injury and the length of time you have had the injury. We recommend scheduling an appointment with our chiropractor as soon as you realize you are injured. By seeking our treatment for your knee, back, neck or extremity pain in a timely manner, you are lessening your chances of aggravating the injury and starting the healing process in a timely manner.
What types of treatments do you offer for sports injuries?
We offer chiropractic care, massage therapy and physical therapy. Our chiropractor will examine your sports injury and take a medical history to help determine the cause of your pain and loss of range of motion. From there, a comprehensive treatment plan will be devised to help lower your pain and facilitate healing. Chiropractic adjustments help reduce inflammation and pain by ensuring your vertebrae and extremity joints are properly aligned. Massage therapy helps improve circulation and helps your muscles release lactic acid, which causes soreness and stiffness after exercise. If you have a sprain or a strain, massage therapy can help lower the pain and improve flexibility.
Physical therapy is used to rehabilitate the injured part of your body. This involves performing specific exercises at our office under the guidance of our physical therapist and at home.
How much will my treatment cost?
Individual treatment costs vary depending on the number of sessions you need and the different courses of treatment. For your convenience, we accept many different insurance plans, including PPOs, workers compensation, personal injury claims and Medicare. We can also work out affordable payment plans for individuals without insurance, family plans and budget friendly plans.
Is there anything I can do to prevent reinjury?
Our dedicated health professionals can give you guidance and suggestions on how to avoid reinjurying yourself both during and after your treatment. During treatment, the advice may center on performing certain tasks in a way that is easier on your body and giving yourself plenty of time to rest between activities to avoid sprains, strains and muscle pain. After your treatment has concluded, we can recommend a maintenance program where you come into our office periodically for an evaluation, chiropractic adjustments and massage therapy, which helps reduce the risk of reinjuring areas and injuring new areas.
If you have a sprain, strain or other type of athletic injury, contact us at (630) 239-7284 or visit our Sports Injury Treatment Page.